BellHart Marine offers a wide variety of services.
From buying your first boat, to routine maintenance to custom repairs, Bell Hart Marine caters to every need the modern boater or yachtsman may have.
All of our services are performed by our highly qualified technicians. BellHart Marine proudly hosts 3 Licensed Captains on staff.
We also are happy to provide an orientation for new boat owners.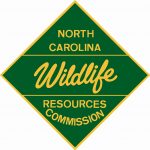 North Carolina Wildlife Resource Commission License & Vessel Agent